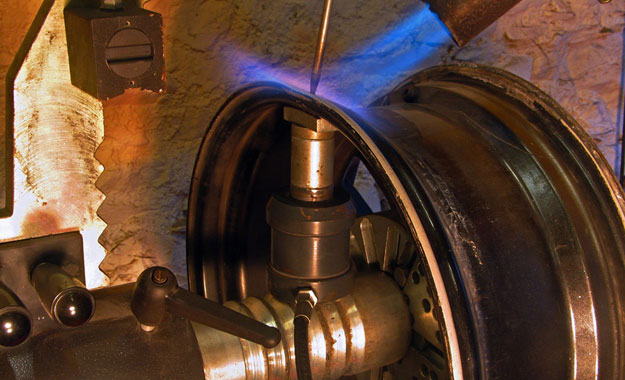 Ring us on 07866 735272
or email info@alloywheelfix.co.uk
If possible, can you attach an image of your wheel, to give us an idea of the extent of the damage?
For the best quality at an affordable price, make an appointment today. Same Day Service.
Directions to Alloy Wheel Fix
29 Cabra Road, Hillsborough, N Ireland, BT266NB
From Belfast
Take the Lisburn Saintfield turnoff (junction 6 on the M1 ) and follow A49 to Saintfield / Ballynahinch passing Dobbies Garden Centre on right. Continue on this road for 2.5 miles and then a take right turn to Hillsborough into the Comber Rd. After 1 mile go straight across the staggered crossroads, still towards Hillsborough and after 1/10 mile take the fork left into Cabra Rd (it is immediately after a small stone bridge) Alloy Wheel Fix is No 29….1/3 mile up the Cabra Rd at the end of the first concrete lane on your LEFT. Drive to the end of the lane and you will be in our yard.
From Hillsborough
Turn into Ballynahinch Street/ Road at the Ulster Bank in the village centre. Follow this road out 2/3 mile and turn left into the Comber Road at Garvey Hockey Club ( you will see the floodlights) Drive down Comber Rd for 2.7 miles and the Cabra Road is a tight turn to your right (just before a small stone bridge) We are at no. 29 1/3 mile up the Cabra Road on your left, it is the 1st concrete lane on your left…. drive right to the end & you will be in our yard.
View Larger Map